Meet the Team at Kanata Chiropractor
Get to Know Us
Guiding our patients through their health journey is a privilege that our team members do not take lightly. We train consistently on bringing you the tools and techniques that are proven to reduce pain while improving posture and function.
Your day-to-day interaction may only happen with the primary provider of your care at our clinic – however, you should know that we as a team put a lot of thought before, after and during your visit to optimize your experience and results. We always work as a team to provide you with the best outcomes.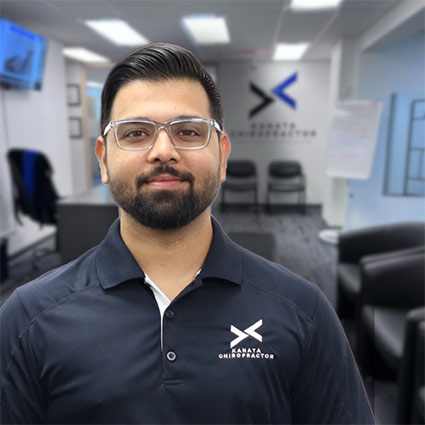 Dr. Hamza Usmani, Doctor of Chiropractic
After earning his bachelor's degree from McMaster University, Dr. Usmani attended the Canadian Memorial Chiropractic College in Toronto. He graduated in 2012 and moved to Ottawa to put down roots. He now lives in Kanata/Stittsville with his wife and daughter.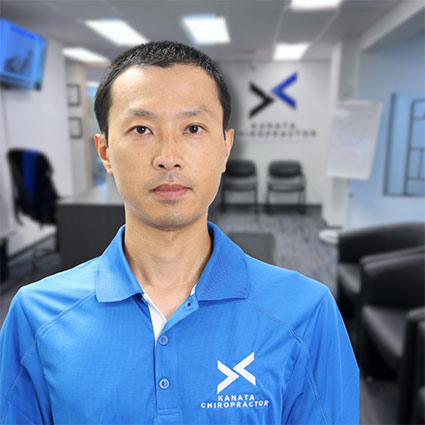 Dr. Chen Ling, Doctor of Chiropractic
Dr. Ling is skilled in diversified chiropractic techniques, functional integrated acupuncture, instrument-assisted soft tissue mobilization and exercise-focused rehabilitation. As a caring and committed practitioner, Dr. Ling looks forward to providing evidence-based, people-centered chiropractic care to patients with various musculoskeletal issues and posture-related dysfunctions.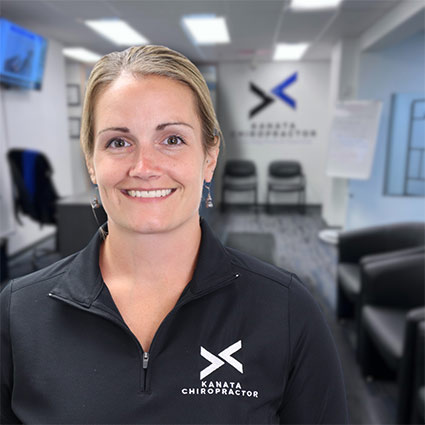 Sarah Ward, Office Manager
My journey of health and fitness started back in high school when I found myself at almost 200 pounds. I was active in sports but always felt uncomfortable and self conscious. I still ate whatever I wanted because I thought I was being active enough. I tried going to the gym on my own but never really knew what I was doing or how to use the machines effectively. I would find myself going back to the treadmill because it was what I was comfortable with but I was bored and unmotivated.
I stepped into my first group fitness class in 2008. It was scary and uncomfortable but little did I know, that moment would change my life. That was the moment my passion for fitness and health skyrocketed, I started eating better and improved my overall health and wellness. With a lot of support and encouragement, I began teaching group fitness classes in 2015. Again, it was very scary and uncomfortable but it really pushed me out of my comfort zone and was one of the best decisions I have ever made.
This fitness journey has brought me here, helping patients with exercises, stretches and mobility work at the clinic. In March 2022, I received my certification in Nutritional Coaching.
Throughout my journey, I have learned that we cannot focus on one aspect of our health but rather we need to be aware of our lifestyle as a whole.
---
Meet the Team at Kanata Chiropractor | (613) 809-6386