Meet Dr. Chen Ling
Doctor of Chiropractic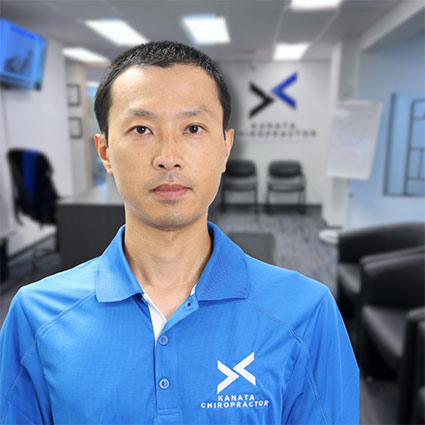 Prior to chiropractic, Dr. Ling obtained his PhD degree in Biochemistry at McGill University studying breast cancer. His extensive biomedical research experience has offered him the insight to the arduous progresses of seeking cures for cancer. On the other hand, his personal contact with cancer through his family and close friends has given him the understanding of its devastating impact.
Dr. Ling's unique circumstances have reshaped his view of healthcare, as he believes that the most successful and cost-effective way of battling cancer and many other chronic conditions is prevention, in which the freedom to move and stay active plays an essential role. As an avid distance runner who has participated in many races including the Boston Marathon, Dr. Ling himself continues to benefit from the power of chiropractic in restoring, maintaining and optimizing health and wellness.
He is motivated and dedicated to use chiropractic to make positive impacts on the lives of others. Dr. Ling is skilled in diversified chiropractic techniques, functional integrated acupuncture, instrument-assisted soft tissue mobilization and exercise-focused rehabilitation.
As a caring and committed practitioner, Dr. Ling looks forward to providing evidence-based, people-centered
chiropractic care
to patients with various musculoskeletal issues & posture-related dysfunctions to help them out of pain & to live to their full potential.
---
Dr. Chen Ling | (613) 809-6386